Thinking of Vetrazzo / IceStone for your project?
Either can be perfect for daily use. Whether it's your private residence or place of business, both products bring color, light and fun to your world.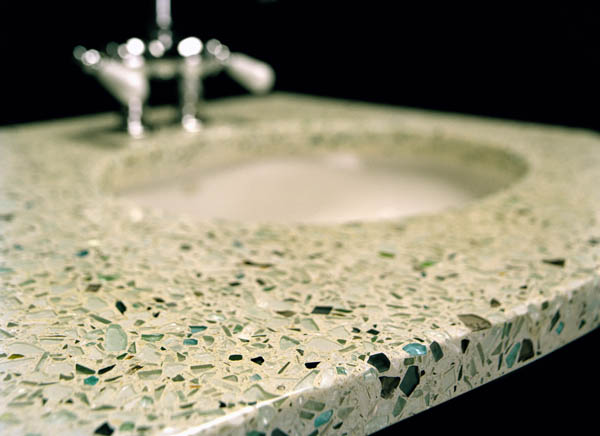 For residential and commercial use, for that particular colorful look, nothing comes close to the beauty and versatility of Vetrazzo!
IceStone
Durable Surfaces Made of Recycled Glass & Concrete.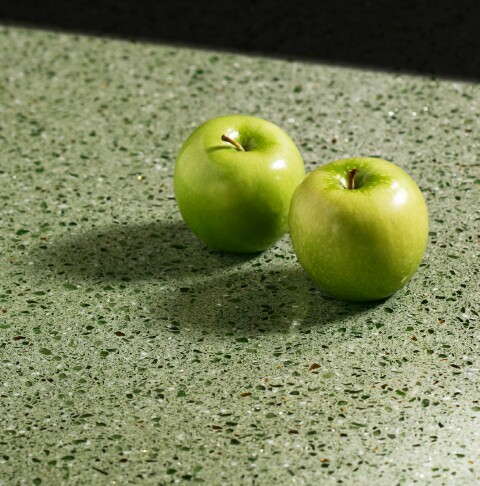 The leader in recycled glass countertop surfaces!
IceStone durable surfaces are made from 100% recycled glass and cement which creates a highly durable concrete surface.
IceStone surfaces are cut, installed, and maintained just like mined stone. IceStone surfaces are available in a variety of shades that range from soft, earth-toned neutrals to rich, vibrant colors and are ideal for kitchen countertops, backsplashes, bathrooms, tabletops, bar tops, fireplace surrounds, outdoor kitchens, and gardens.
Recycled Content
IceStone durable surfaces contain recycled content that ranges from 70% on average to 75% of the product by weight. Of the recycled content, generally 80-100% is pre-consumer waste, with the balance being post-consumer waste.
Regional Materials
IceStone durable surfaces are manufactured in Brooklyn, NY.
If your project is within 500 miles of us, IceStone qualifies as a regional material.
Low-Emitting Materials
IceStone durable surfaces contain no volatile organic compounds
(VOCs) and thus emit no VOCs. We recommend that IceStone be used in conjunction with certain low-VOC or no-VOC sealants.
Innovation in Design: Cradle to Cradle Certification
IceStone is the first and only durable surface to have achieved Cradle to Cradle certification. McDonough Braungart Design Chemistry
(MBDC) – an independent third-party firm – has evaluated IceStone durable surfaces for its human health, environmental health, lifecycle attributes, social responsibility, renewable energy and water stewardship characteristics against stringent criteria and has certified it as a Gold level ecologically intelligent product.